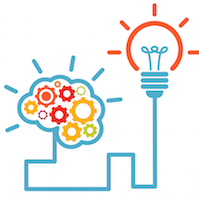 This year is quickly coming to the end, welcoming a new year and new opportunities. Technology trends are probably the fastest changing trends out there, having all the innovation and development around us. Tourism technology is also evolving and changing rapidly, let's take a look at the top trend in tourism technology for 2017.
Wifi Beacons – in order to receive free Wi-Fi, guests must download a mobile app. Once downloaded and in use, the mobile app offers guests not only free Wi-Fi but also information on the hotel's services, restaurants and other targeted hotel features. The hotel can then use the app to send special perks to guests for the hotel's facilities—including restaurants, golf clubs, spas and salons. Of course, closely related with this are: Online and/or Mobile Ordering: this is a great marketing tool as well as technological advance for restaurants. Restaurants are able to link their app or website to their POS and guests are able to order from home, their car, or even their table. As well as Mobile Apps: apps for restaurants make it easy for customers to view the menu, place an order, view coupons, and keep track of loyalty points. Starbucks is a great example of taking advantage of a mobile app. They provide customers with points for every dollar spent and even for just logging in daily. Gift card registration is another perk to using the Starbucks app. It allows you to scan a gift card and link it to your mobile device, where you can pay with the app rather than having to keep track of the gift card.
Tableside Tablets: this technology has been around for a few years, but it is getting to be more expected at larger chains. They provide the menu, entertainment, easy pay, and even a server call switch, right at the table. Sports bars are even getting more into the game by offering the guests to choose which game they want to watch at the table, rather than having to share a screen with several others, or worrying about being first come first serve to pick what they would like to watch.
If you kept up with news, you might have notice restaurants are the last hospitality establishments to implement technology in their daily functions, but slowly this year we have seen a development in this field.
System Integration (and Data Consolidation): Integrating core systems further automates processes and is key to maximizing efficiency and consolidating data. Integrating your PMS and other core systems helps bring the right data together at the right time, making information more accessible and actionable.
Social Listening: These days guests prefer the express their feelings regarding their holiday experiences through various portals, there are more and more tools that help hoteliers track and learn about guests' wants, needs, desires, complaints and more and even to be able to jump into the conversation. There are a lot of software nowadays that help hoteliers do this, one example is HGR offered by Hotech
Self-service technologies: The ideal combination for guest satisfaction has found to be a hybrid service system where both the employees and the self-service technologies are available for the tourists. As in some of the Mc Donald's where there is both a cashier and a touch screen to place an order
Embracing the robotic service: Robotic technology is a new modernized trend that the hoteliers are planning to embrace. This technology will ease and elevate the need of human aspect by providing a faster service. Followed by Chatbots and Mobile apps: Communication with mobile and chatbots which is a messaging app to the main system are another trend for this year. People are always in a hurry now-a-days. Guests are more comfortable to book hotel by using the digital devices rather than calling or coming in person. So overall AI and machine learning: include technologies such as deep learning, neural networks and natural-language processing, can also encompass more advanced systems that understand, learn, predict, adapt and potentially operate autonomously. Systems can learn and change future behavior, leading to the creation of more intelligent devices and programs.  The combination of extensive parallel processing power, advanced algorithms and massive data sets to feed the algorithms has unleashed this new era.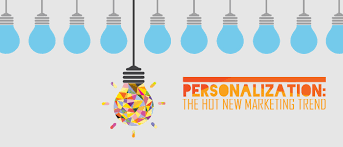 And of course, Personalization, in order to keep the loyalty customers, the hotel needs to learn what their favorite food, thing to do, or time of wake-up call, etc. These things will keep the loyalty guests because they believe the hotel does pay attention on what their needs. We have seen personalization grow more and more, now getting to a point where it is highly expected for each respectable hotelier.
Overall tourism technology is changing rapidly, and if the hoteliers want to stay in the game they need to keep up; but if they wish to be ahead then they need to take risks and be innovative.