The technology for the mobile industry has been growing rapidly lately, and if you want to exist as a business you need to be active on mobile and social media platforms. The world is at the fingertips of the users, and the hoteliers need to provide them with the appropriate resources if they don't want to lose them.
Technology has played a key role in simplifying the way people collect information and plan for their holidays. We do not have to rely on travel agencies, they haven't gone extinct, but they are too developing their own travel apps to attract new customers.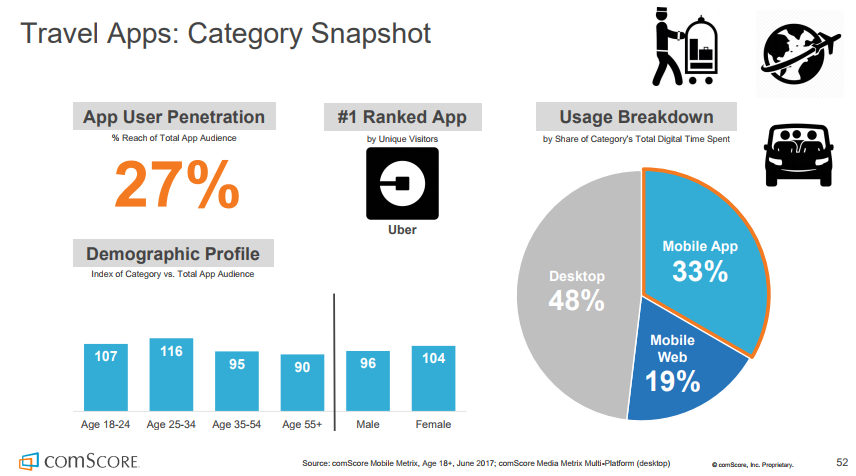 I want to focus particularly on apps for the tourism industry, and how much are the guests actually using them as well as some of the benefits that they bring.
We can see from a research conducted by comScore on the usage of mobile apps for 2017 in US, a snapshot. Although the majority are still using the desktop (48%), fairly large amount (33%), is using mobile apps.
It is estimated that about 85% make use of the travel apps while planning for a holiday trip. So if you are in the touring business, it's high time you should get your app develop and launch it to stay afloat in the business. Let's look at why some of us are attracted to these travel apps: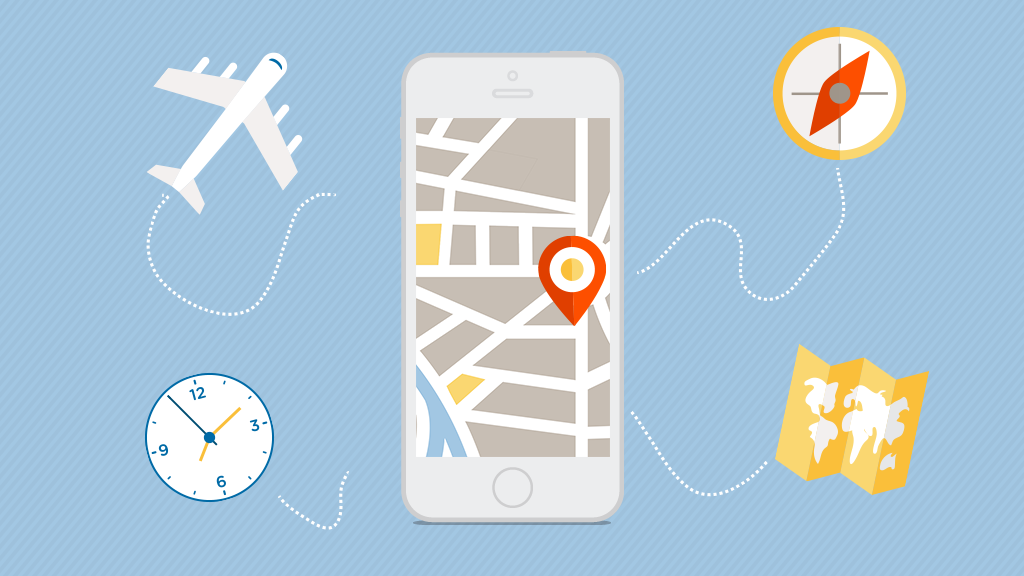 All the bookings can be done in one place – the destination, the accommodation and the transportation, even local places to visit

Due to the increase in competition for travel apps, the customer has the chance to search for super deals, or compare between deals

All in one seller and marketing tool, you can purchase from the app ad the app can also send push notifications with the latest deals and promotions

Fast and easy payment transactions

Get instant photos and videos of the destination
Personalization
For a hotel, or a hospitality business getting an app developed means that you will obtain instant personalization information regarding a potential customer. In other words, you are collecting Big Data, that can later be used to tailor your products and services.
Cost
Of course, there is always a matter of cost, and how much you should invest in developing an app. Remember that if it has low quality, your potential and actual guests will not be happy. The good news is that having so many travel apps on the market has lower the cost significantly. The development and launch of a mobile travel app can be a relatively inexpensive proposition compared to other digital and technology expenses and the value companies recoup from these apps can far exceed that initial cost – a more visible, robust online presence, growth in revenue, and a greater foothold in today's competitive market. Industry analysts argue nearly 70 percent of a travel company's budget for a mobile app should be reserved for updates and maintenance after development and roll-out been completed. This can be an expensive and time-intensive process if not properly managed, and it can also severely damage a company's digital personality if not taken seriously.
Customer Engagement
Apps are great at engaging your customer, and add on to that Big Data collection. Remember not to overdo it, otherwise you might end up losing your customer, you don't want them to tune out.
Some interesting travel and tourism facts about apps:
85% use smartphones to plan their travel when on leisure tours

30% use mobile apps to find the best hotel and flight deals

15% use download travel apps to plan a trip ahead

Travel & Tourism related apps rank as the 7th most downloaded category of apps

15% downloaded mobile apps specifically for the upcoming vacations/holidays
Travel apps are here to stay especially when we are always on the move and need quick and short information on the spot.