Revenue Management System and the Hospitality Industry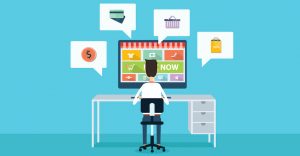 Like any other practices and the systems that started accompanying them, revenue management is also evolving. Moving at a fast pace towards automation and more dynamic smart pricing, we can see how the revenue management department is also constantly searching for solutions that will optimize revenue growth and of course profitability. However, as we all know the revenue management center for a hotel is quite complex;  the new generation systems of revenue management are undertaking these challenges more and more. Some hotels are even changing their organizational tactics to aligning their marketing efforts with the revenue management ones.
What does a Revenue Management System do in a hotel?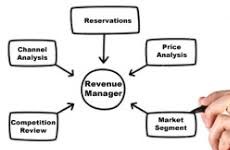 It helps setting the right price for the hotel rooms at the right time. It does so by pulling the data from the hotel, from the different departments, and the market, doing a general analysis and presenting it to the revenue management. The good systems, offer this results in a single dashboard, easy to access and manage the operations.
There are moments when a hotel offers discounts and other times when the price is increased, it is vital to have a good balance between these periods; the revenue management system plays a very important role here by looking at the market, the competitors and other factors in deciding the price of the rooms.
Another benefit is that it eliminates errors by updating prices all across the channels in real-time, decreasing the chance of manual errors.
Benefits of Revenue Management System: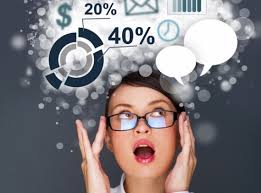 Follow the price recommendations and maximize your hotel's RevPAR

Save time by implementing an optimal price strategy

Powerful yet simple to use platform saves on adapting time

The algorithms deliver the highest quality price recommendations
Revenue Management is more than just having a good system that is generating pricing. It should be a business culture and be present across the entire company; this will help improve the operational efficiency. When the revenue management strategy becomes systematic, these practices can be applied on other places too optimizing all business and revenue a hotel generates
Best practices for a Revenue Management: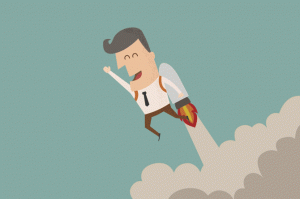 Managers that are wish to increase their revenues should be guest-centered, because every interaction with a guest can promote or disrupt spending

Use hard data to prove what others in the industry are story telling about, evidence-based decision making

Keep good relations with all the departments; all department work as a team, one is affected by the other

Show the value of your services and products from the hotel, highlight what you do best

Use planning and not predicating when making budgets

Always adapt to future trends, the job of a revenue manager is never static
Now that you have a bit of an overview of what a revenue management system does as well as the revenue manager itself, let's look at what the future has in store for this department.
A revenue management system that is fully integrated with systems ranging from PMS to channel managers to guest feedback platforms

Getting the marketing department to work up close with the revenue management; a more synergistic relationship can be achieved and this will lead to a more effective marketing effort, as the revenue management department knows about the demand across all channels. The marketing department can now address forecast periods of low demand with highly targeted and segmented marketing campaigns, create upsell campaigns, easily deal with last minute cancellations.

The future of revenue management and revenue management systems is in the integration of different systems and departments in order to make better calculated decisions
As we all now revenue management is just a wheel from the whole hotel system, but working together with different departments can make everything work much smoother and profitable.